Honda CB1000R Supercharger Kit
We are pleased to announce a brand new TTS Performance supercharger package for the Honda CB1000R (2008-2016). This comprehensive kit transforms the performance of the Honda, delivering more power and torque throughout the rev range. Check out the dyno figures:
Stock: 110bhp & 69 lb/ft
TTS: 192bhp & 102 lb/ft
Fits all 2008-2016 models – £2650 + vat
Easy installation – Kits are shipped worldwide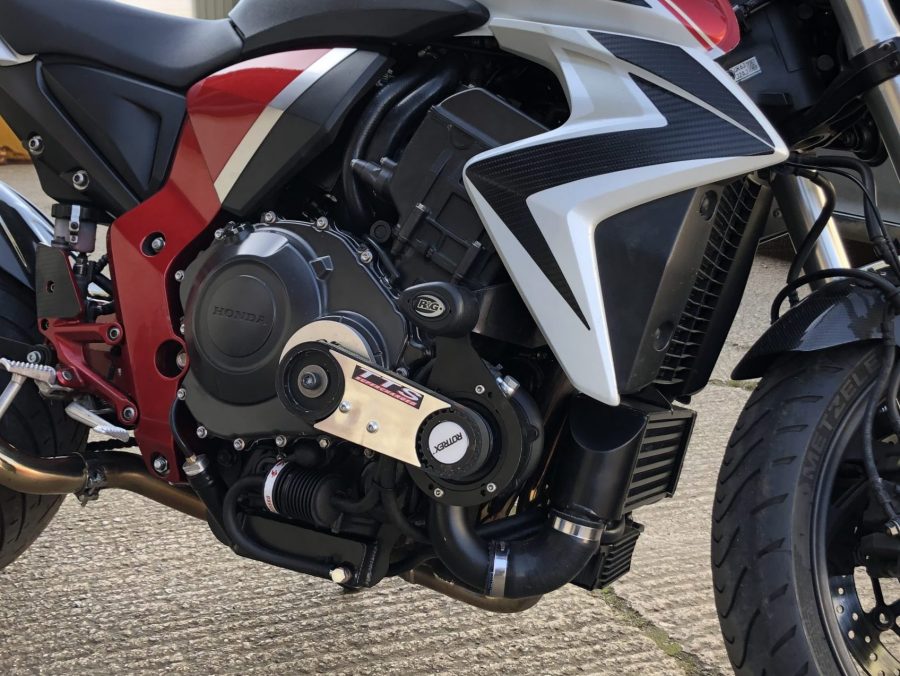 HOW TO BUY THE KIT ?
If you want more information about this kit please use the dialog box down in the right corner and we will contact you. Or contact TTS directly.
TTS Performance Parts Ltd
Unit 3 West End Farm
Silverstone
Northamptonshire
NN12 8UY
England
www.tts-performance.co.uk
Phone: +44 1327 858 212
Email: richard@tts-performance.co.uk