Centrifugal Superchargers
Rotrex offer a standard program of superior centrifugal superchargers as a bolt-on addition to improve performance of your car or motorcycle.
Unmatched combination of power, reliability, low noise and compactness is what Rotrex superchargers is all about.
How to purchase a Rotrex centrifugal supercharger ?
Please check if a KIT is available for your model here: Supercharger Kits.
If a Kit is not available then please contact one of our authorized distributors who are displayed at the bottom of this page.
Rotrex centrifugal superchargers - The superior advantages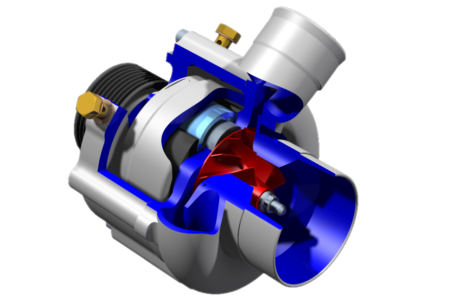 Acceleration and power delivery
Compared to traditional centrifugal superchargers, the Rotrex unit offers the highest boost at low and mid-range engine speeds. Compressor speeds as high as 240,000 rpm results in superior acceleration and power delivery.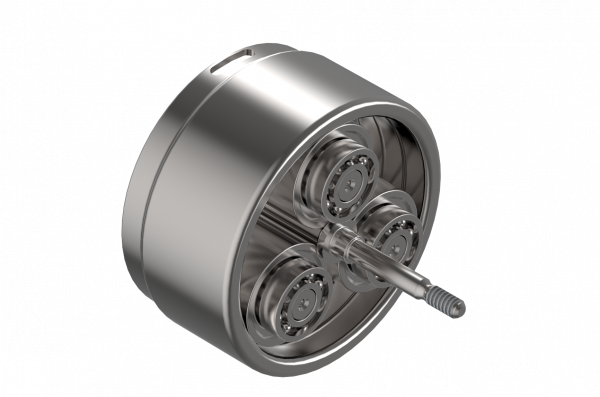 Reliability and low Noise
The secret behind Rotrex's low noise level is the high-tech patented Rotrex rotary drive system. Smooth planet rollers without teeth's gives silent operation, less vibrations and offer reliability under all types of operations.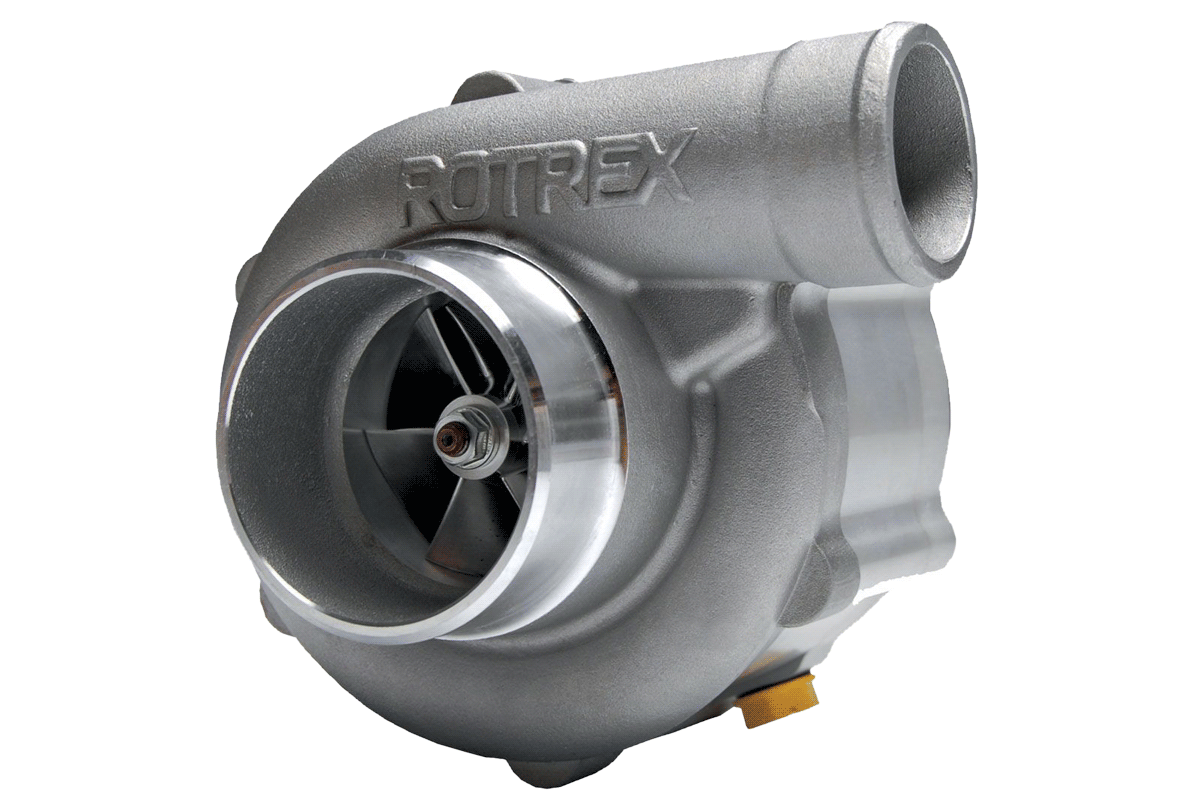 Compactness
The compactness and shape of the small Rotrex superchargers offers unique packaging advantages and installation flexibility, an important characteristic in the small modern engine compartment.
Technical specifications
The Rotrex standard product range consists of several family sizes.
C15 – Max air flow 0.22 kg/s  Technical Data Sheet
Power range: 50-175kW (68-238hp)
201,500 rpm maximum impeller speed
1 : 12.67 gear ratio
C30 – Max air flow 0.39 kg/s  Technical Data Sheet
Power range: 120-320kW (163-435hp)
120,000 rpm maximum impeller speed
1 : 9.49 gear ratio
C38 – Max air flow 0.63 kg/s  Technical Data Sheet
Power range: 200-530kW (272-720hp)
90,000 rpm maximum impeller speed
1 : 7.50 gear ratio
C38R –  Max air flow 0,84 kg/s Technical Data Sheet
Power range: 340-720kW (455-965hp)
90,000 rpm maximum impeller speed
1 : 6 gear ratio
Setup and Maintenance
Rotrex superchargers are based on a patented high-speed planetary traction drive. Through innovative technology, advanced materials and quality control we strive to make this product the best in the market.
To get the most out of your Rotrex supercharger and to avoid problems carefully follow the instructions in your supercharger kit documentation and this leaflet.
The guidelines in this leaflet are only for general issues, please contact your Rotrex dealer for all specifications and requirements of the Rotrex supercharger system.
Download the Setup and Maintenance leaflet here
Patented technology
Key to Rotrex centrifugal superchargers superior combination of power delivery, compactness, low noise and reliability is its patented state of the art traction drive technology.
Great speeds and low noise are just some of the advantages of traction drives over traditional gear transmissions. Traction drives transmit power through friction forces between its rolling elements.
This traction drive combined with the latest technology in centrifugal compression, characterized by high adiabatic efficiency and low noise, gives Rotrex centrifugal superchargers an exceptional competitive edge over any other forced induction solution.