BMW M5 (E39)
BMW M5 Supercharger Kits
| | |
| --- | --- |
| ​Model | HP |
| BMW M5 Stage I | 400 > 550 |
| BMW M5 Stage II | 400 > 610 |
The Evolve E39 M5 Supercharger Kit features the following components:
Rotrex C38-91 Supercharger (1100 CFM)
CNC Ultra Aluminium Bracket with integrated Cooling Hose
CNC Aluminium Crank Pulley
8-Rib Belt Drive
270 Degree Belt Wrap
8 x Larger Bosch Injectors
Pre-preg Carbon Fibre Flow optimised intake system
Side Mount Air to Air Intercooler with modified arch liners (stage 2)
TIAL 50mm Blow Off Valve
Evolve AlphaN ECU programme
Plenum Breather system
Power Steering Relocation Kit
Clamps, Silicone Hoses and fitting kit
Optional CNC Billet Plenum
Fog Light Delete recommended for optimal cooling.
We were approached by several customers to develop a supercharger kit for the S62 engined E39 M5. Requirements were to have a linear power curve with plenty of low end torque and a fast throttle response. Having experience with Vortech based kit which are very much top end biased we decided to develop the kit with the Rotrex C38-91 Centrifugal Supercharger. Testing without an intercooler showed us the IAT were far too high for consistent performance on the road. The other feedback we had was that customers did not want to have extensive body work of their pristine E39 M5's trimmed to fit an intercooler. Our solution for this was to develop a side mounted air-to-air intercooler mounted just infront of the wheel arch behind the fog light. We chose the air-to-air intercooler as we find them much more effective in cooling and recovery rates when compared to liquid-to-air intercoolers.
To prevent any belt slip we convert the belt drive to an 8-rib system which provides superior belt traction for the Rotrex charger meaning no loss in performance and faster response. The supercharger bracket is a work of art in itself. 100% CNC machined aluminium with a neat trick up its sleeve. As the coolant hose would have been slightly crimped with the placement of the bracket we diverted the coolant through the bracket.
During testing we found that air flow to the charger was crucial to the amount of boost it would produce. With limited space we faced a challenge in providing a smooth air passage to the supercharger inlet. We solved this by having the part made in carbon fibre but instead of having the usual smooth side on show we reversed it so that the smooth carbon would be on the inside providing the maximum amount of air to the supercharger.
To tie the kit together it comes with our very own Alpha N ECU management on the stock ECU which is flashed in with our Evolve-R OBDII cable. Many hours of development on both and road and dyno provide a smooth a reliable tune that brings all the individual components together which not only provides a huge power gain over a stock car but also is factory smooth to drive.
The BMW M5 kit are offered by these kit builders:
Please contact them directly by interest. (Click logo to visit)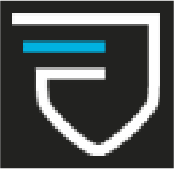 Clubsport

Stage 1 Intercooled (can be used with stock metal plenum) – 5 PSI TO 5.5 PSi – 530-550 crank HP
Stage 2 Intercooled (recommended to have Evolve CNC Plenum) – 6 PSi TO 7 PSi – 575-610 crank horse power