BMW Z4 Supercharger Kits
Each BMW Z4 supercharger system includes all necessary components to ensure safe, reliable operation. Our distributors have developed kits for the following models:
Model
HP ​
BMW Z4
190 > 285
BMW Z4 2.3
208 > 312
BMW Z4 23i (E89)
 204 > 285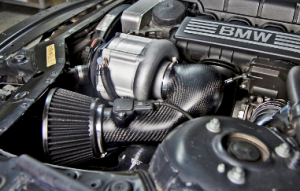 2004 – 2006 2.5 litre 6 cylinder (M54) Bmw Z4 (with electric power steering) supercharger kit.
We guarantee you the best price on any Rotrex supercharger kit, even when including installation and custom tuning.
How can we guarantee this? Because we are the official Rotrex distributor for all of Australia and New Zealand, and have been so more than a decade. Due to our massive buying power with Rotrex we can obtain any supercharger kit cheaper than the competition, and can then pass this discount on to you, our customer.
Overview
Developed and manufactured in house by Bullet Cars utilising the C30-84 Rotrex Supercharger, this kit will transform your standard Z4 into an M3 beating machine!
The power delivery from the Rotrex Supercharger is extremely smooth and feels like a factory installation.
With a stealth installation and virtually silent operation, this kit will suit the owner who is looking for a discreet performance upgrade.
Benefits
Incredibly Stealth Installation with virtually silent operation
Designed to suit an internally standard factory engine
55% power increase with minimal boost pressure
Retains factory Air filter box for Cold Air Induction
Does not require fuel pump or injector upgrades
Parts Included
Rotrex C30-84 Supercharger @ 7psi
Rotrex Self contained Oiling system with Oil cooler
Bullet Supercharger CNC machined Mounting bracket with idler pulley setup
Bullet 6 Rib drive belt
Bullet Air to Air Intercooler
Bullet Aluminium Intercooler and Intake piping with silicon hoses and hose clamps
Bullet Auxiliary boost injector with mounting system
Bullet recirculating bypass valve
All high quality Fasteners and hoses required for Installation
Please note: This kit must be fitted in conjunction with an engine management solution