Ford Duratec Supercharger Kits
| | |
| --- | --- |
| ​HP | Charger |
| – > 330 | C30-94 |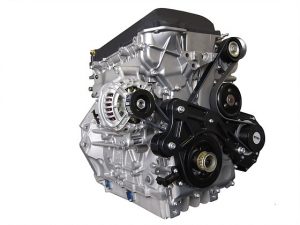 2.0ltr Ford Duratec Engine Kits
TTS are proud to offer our tuner supercharger kits for the 2.0ltr ford duratec engine. Machined from 6082 aluminium to the highest standards and finished in black anodised coating these bracket sets are perfect for almost any level of installation from home build kitcars through to full blooded race cars.
Interchangeable front plates allow for both the Rotrex C30 and C38 range of superchargers to be fitted meaning power levels from 250 bhp through to 600 bhp can be catered for with the correct spec engine. These kits are designed to work with the standard style or small race type alternators and the stock 6 rib belt setup. Supercharger bracket and drive kits are available including the 3 piece supercharger bracket drive belt, and the front idler plate including 3 aluminium pulleys. Or TTS can supply as a kit including the supercharger, billet cnc water stat housing for fitment into caterham and Westfield type vehicles, and alternator options if needed. Fabricated custom plenum chambers can be quoted on request.
As with all our kits TTS are happy to install any of our products at our Silverstone based workshops and can undertake any custom intercooler and pipework installations with our in house fabrication and machine shop. Just call us for a quote.
Note: The listed Drive Kit price does not include the intercooler or plenum assembly. These are available at your request. Please contact TTS Performace for more information.
The Ford DIY Duratec kits are offered by these kit builders:
Please contact them directly by interest.

Mechanical drive kit
Includes cnc billet aluminium 3 piece supercharger bracket with interchangeable front plate, front idler pulley plate, 3x billet alloy idler pulley set, 6pk drive belt.
£950+vat

Tuner kit C30-94
Includes mechanical drive kit, plus Rotrex C30-94 supercharger including oil set (oil lines, oil filter, oil tank & 1 ltr or Rotrex traction fluid)
£2846 +vat