Honda Acura Supercharger Kits
Supercharger kits for the Honda Acura TL 2004-2019.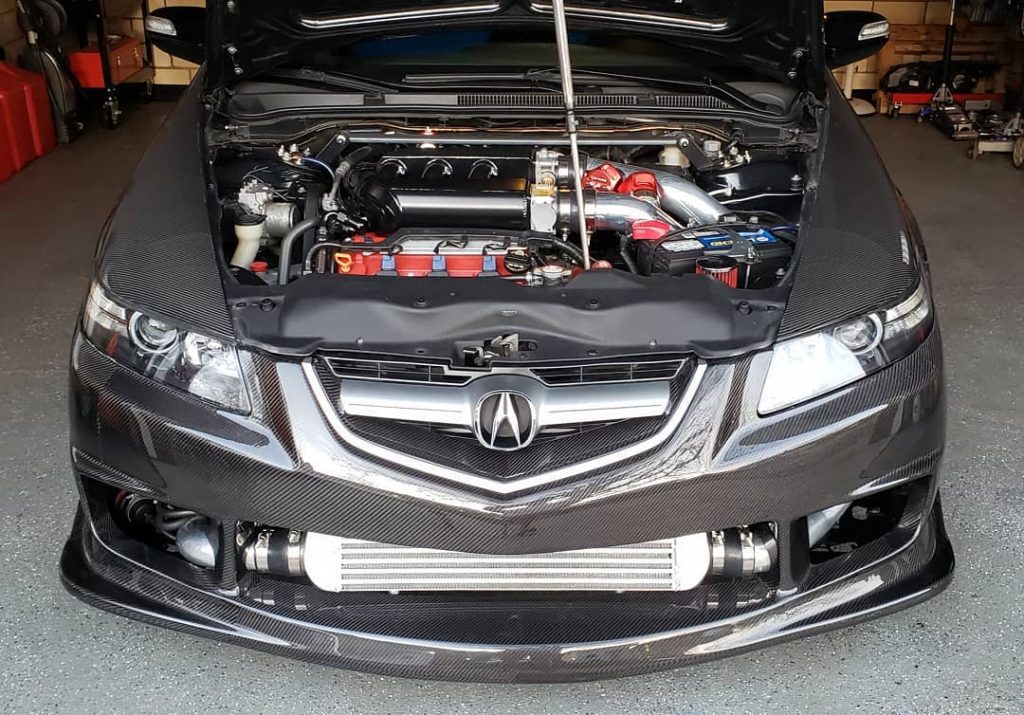 | | |
| --- | --- |
| Model | HP ​ |
| Honda Acura TL 3.2L FWD (04-08)  | 258 > 450-720* |
| Honda Acura TL 3.5L FWD (07-08) | 286 > 480-800* |
| Honda Acura TL 3.5L FWD (09-14) | 280 > 480-720* |
| Honda Acura TL 3.7L SH-AWD (09-14) | 305 > 515-720* |
*Number of horsepower depends on the exact setup and which Supercharger is being used. Contact us for more information.
Pricing for supercharger and full kit
Honda Acura 04-08: Starting from 4.650 USD.
Honda Acura 09-14: Starting from 5.500 USD.
Acura is a luxury part of Japanese automaker Honda that has been making cars since March 1986.
Acura engines are no different from Honda engines, but for luxury cars, they tried to select only the best and most powerful engines.
They are very reliable and you can boost the power of your engine without destroying it, and have a fantastic car that will outperform most muscle cars.
Almost since the introduction Acura has been involved in motorsports, especially the V6 engine has given Acura a reputation for reliability and performance.
Because of a very strong and reliable power train combined with fantastic road holding Acura is the ideal car for increased horsepower.
Rotrex compressors has a linear performance characteristic that secures almost constant torque from low rpm to full boost. This makes the Acura easy to control on wet and slippery roads.
For more information, please visit
Gerzy Bear Performance's website.