Jaguar XJ 

Supercharger Kits

Each Jaguar XJ supercharger system includes all necessary components to ensure safe, reliable operation. Our distributors have developed kits for the following models:
Model
HP ​
Jaguar XJ 3.0
238 > 320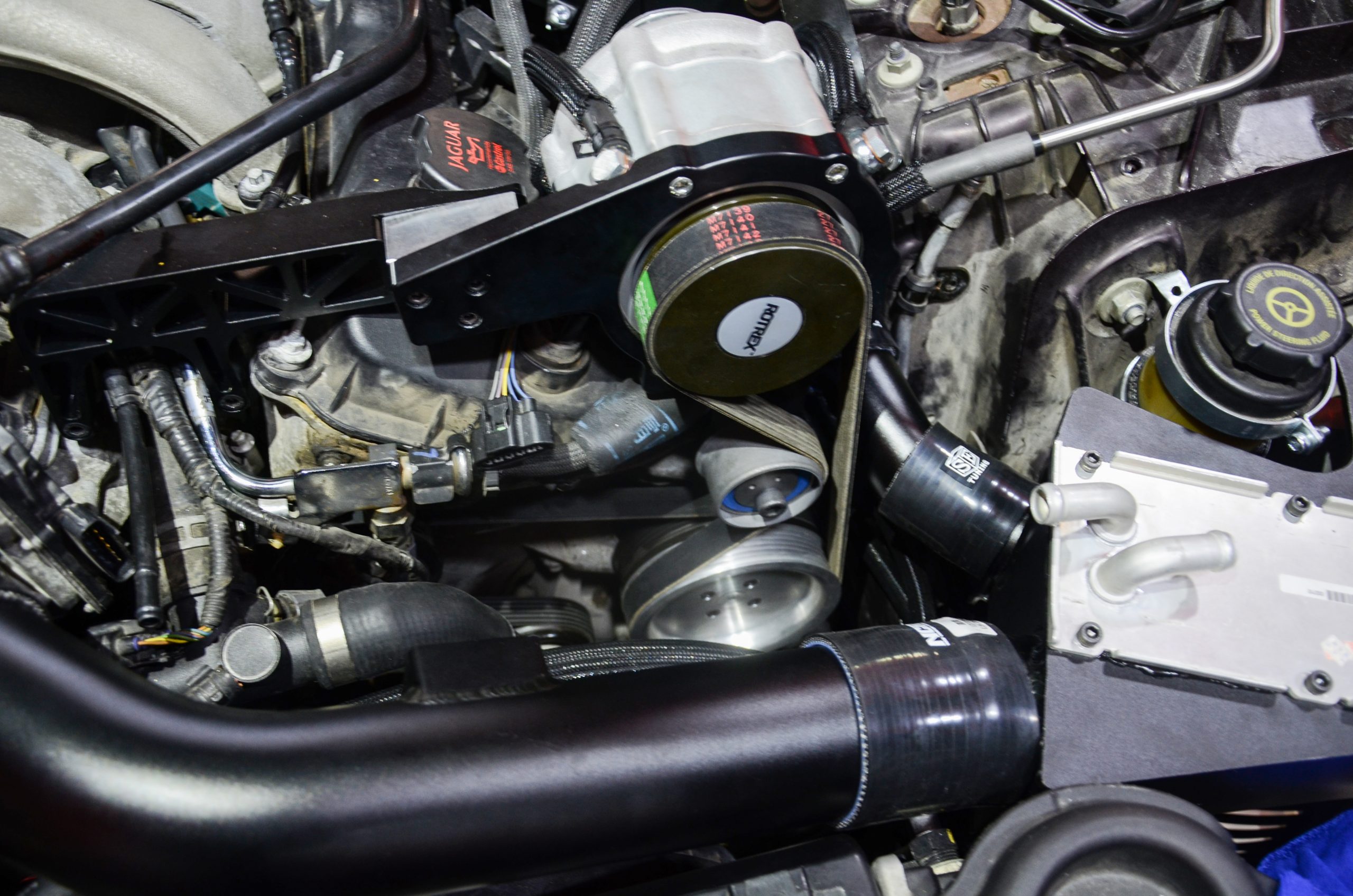 Most of Jaguar's cars have a low-key temperament, and the appearance lines are also considered elegant. In terms of power, Jaguar is also the manufacturer that likes supercharged engines the most. Naturally, it is a good experience. Although Jaguar and Land Rover have been criticized on the Internet, their sales in China rose by 23% last year , indicating that they are still well recognized by the market.
I believe that friends who know Jaguar know that most of the Jaguar XJLs in recent years have used their own supercharged engines. However, this time this Jaguar XJL is a 12-year naturally aspirated version, with a V6 3.0 displacement, a maximum horsepower of 238 horsepower and a maximum torque of 293 horsepower, and the maximum horsepower of the supercharged original car can go to 330 hp and maximum torque of 410 Nm.
Jaguar's engine compartment is much more compact than the installation space that other models can give, and the layout and bracket design are not a small consideration.
On the basis of the precise measurement of ruby, the bracket designed by 3D industrial software is used to install it on the engine using the bolt holes of the original car, and then the supercharger is fixed.
With the Italian BMC mushroom head, it provides higher and better air flow, and also makes the overall matching feeling more full.
Due to the limitations of the engine compartment, the water-cooled type of this Jaguar has been redesigned like the bracket to make full use of the spare space.
The centrifugal supercharger used in this kit is the most efficient and the smallest in the supercharger, so it is more suitable to fit into the narrow cabin of Jaguar. This type of supercharger has a perfect low-torque output and linear power. It is like a duck to water with this all-aluminum body Jaguar.