Opel Speedster/VX220 Supercharger Kits
Each Opel Speedster/VX220 supercharger system includes all necessary components to ensure safe, reliable operation. Our distributors have developed kits for the following models:
Model
HP ​
Opel Speedster/VX220
–
The Opel Speedster is unquestionably the best you can easily get for an extreme sports experience at the wheel and on the road. On the circuit, paint it for six-thousand monsters at a fraction of the cost and total operating costs. In England it is called the budget-racer. Don't expect anything more from Speedster than crystal-clear driving pleasure.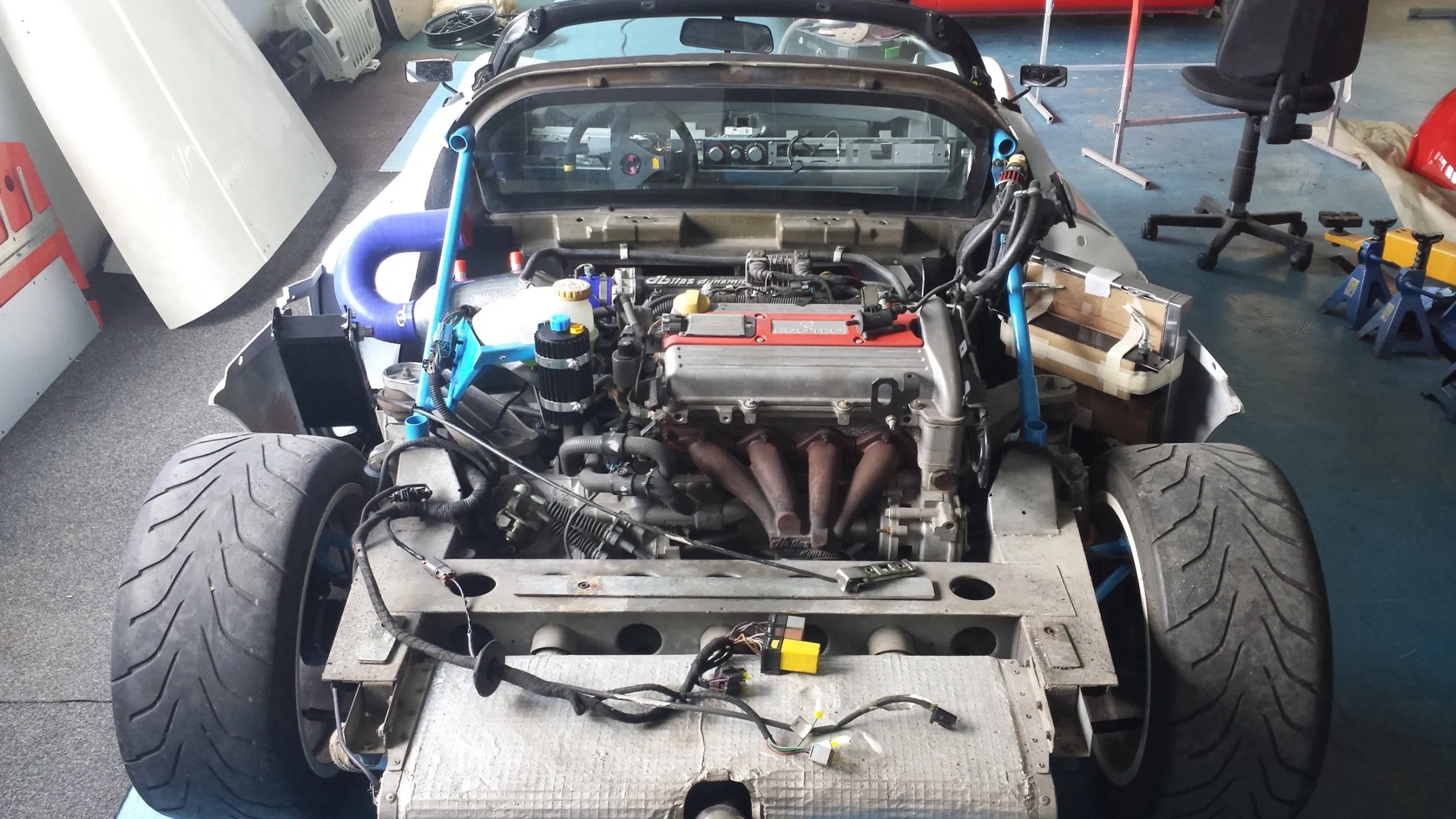 We do not mention the British Isles by accident. Despite Opel's front sign, the Speedster was completely manufactured in the UK. And there was a very good reason for that. The cornerstone of any good sports car is the chassis and it has its origin at Lotus Engineering, the most competent in the industry. Ultralight frame glued from aluminum profiles has its origin in Lotus Elise. That you know it right in the first corner.
Basically 2.2 atmosphere or turbo-blown 2,0. But don't worry, 150 or 200 hp per 900 kg weighing car is enough. Just the weight has decided, both engines weigh about 150 kg, which is 10% less than other comparable units. For such a road kart you do not need much power and then you will appreciate that the engines are oversized and therefore very long-term reliable. 150 or 200 horsepower with Turb is enough, because you will be at 100 km speed in 5.9 seconds (or 4.9 for the stronger version). The speedometer stops far beyond the 200's (243 at Turbo), but Spedster will never be about breaking top-speed.
Rotrex supercharger incorporate a unique patented centrifugal mechanical supercharging, which reaches up to 98% efficiency.
Advantage supercharger Rotrex their own system of oil lubrication and cooling.
It does not burden the engine oil further heated and conversely does not suffer from that would have been overheated or worn lubricated with oil from the engine.
For the lubrication of supercharger used synthetic hydrocarbon oil Rotrex SX150, which was specially developed for this purpose.
Benefits:
greener than turbo engine
linear onset power from the low speed without any delay
low weight – small dimensions
low noise
reducing emissions
high reliability
favorable price
The Opel Speedster/VX220 kits are offered by this kit builder:
Please contact them directly by interest. (Click logo to visit)

Each supercharger is supplied in the form of a universal set, which in addition to its own compressor includes:
aluminum cans Oil
oil cooler (10, 13 or ribs)
oil filter
The oil guide tube
compressor pulley.
Pulley diameter you choose when ordering. Supplied duralumin (8-groove – 8PK) in sizes from Ø60 mm to O90 mm, or steel (7-groove – 7PK) in sizes from ø70mm to ø110mm.