Renault Clio 3 RS Supercharger Kits
Each Renault Clio 3 RS supercharger system includes all necessary components to ensure safe, reliable operation. Our distributors have developed kits for the following models:
Model
HP ​
Renault Clio 3 RS 197/200
> +300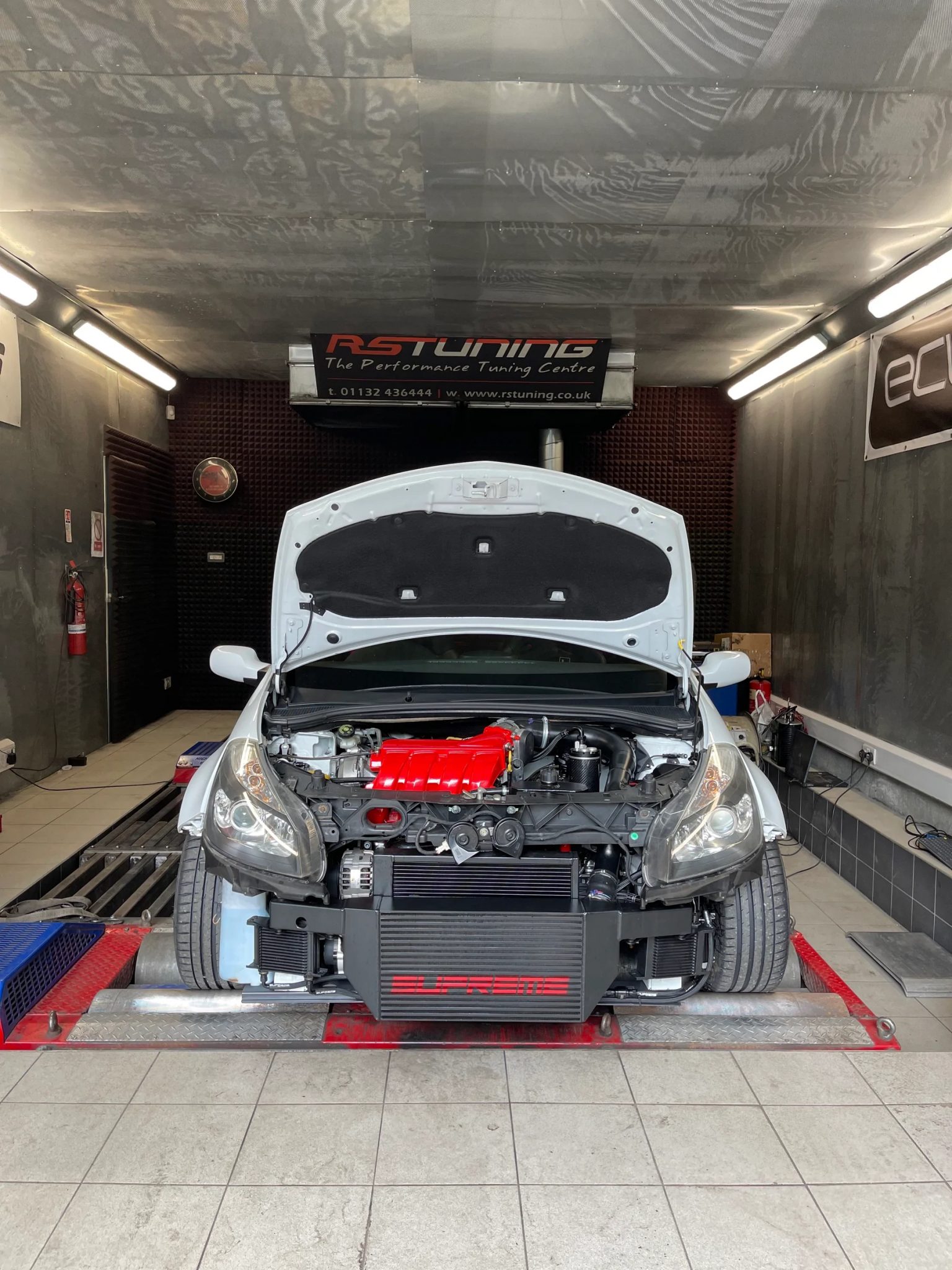 The long awaited Supreme Motorsport Supercharger kit suitable for all Clio 197 and 200 models is now available to order.
This comprehensive full kit includes everything you need to Supercharge your Mk3 Clio. We have been working on this kit for some time now and feel we have the best track kit on the market.
Our kit is the only kit that incorporated the crash bar to house the huge custom intercooler and radiator. Our alloy radiator is far larger and more efficient than the OEM set up.
This kit can be installed and mapped to over 300 horsepower on the standard engine internals comfortably. On our own car we are currently running 350bhp horsepower on a standard engine with just ARP Rod bolts! With the right mods there is some very good power to gained.
Mapping can be carried out at RS Tuning (A trusted Renault Tuning company) from £445 + VAT. Please contact the kit builder for full details.
Please note figures are a guideline only and can vary from car to car.
This kit is not a direct fit and will require some cutting of coolant hoses, battery to be relocated, a little wiring for the fans and the air con to be removed.
We recommend this kit to be fitted by the kit builder or alternatively, a trained specialist.
The Renault kit are offered by this kit builders:
Please contact them directly by interest. (Click logo to visit)

Kit Includes:
Rotrex C30/94 Supercharger with correct pulley
1L Traction Oil
Oil cooler and oil lines
Supreme Motorsport supercharger bracket
Intercooler, boost pipes and silicone joiners
New Alloy radiator with SPAL fan and pipework
New alloy header tank
Forge Dump Valve in black
Ramair air Filter
Siemens Deka 630cc injectors
Auxiliary Belt
Silicone vacuum hose
2.5bar Map Sensor