Toyota Aygo Supercharger Kits
Each Toyota Aygo supercharger system includes all necessary components to ensure safe, reliable operation. Our distributors have developed kits for the following models:
Model
HP ​
Toyota Aygo
68 > 120
Toyota Aygo
68 > 125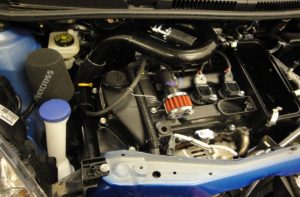 The Toyota Aygo is a fantastic economy vehicle, but it has no rush, the gearing is setup for economy rather than acceleration.
The TTS Performance Parts Ltd supercharger conversion is the solution. By doubling the power available the car is able to deliver great fuel economy and fantastic acceleration for those times when you want it.
0-60 goes from a pedestrian 14 seconds to an impressive 8 seconds letting you surprise many larger sportier cars.
The car will become capable of overtaking with ease using the long gears and the power available to zip past.
Thanks to the efficient drive system of the Rotrex supercharger economy, when cruising, is virtually unchanged.