Toyota GT86 (BRZ, FR-S) Supercharger Kits
Each Toyota GT86, Subaru BRZ and Scion FR-S supercharger system includes all necessary components to ensure safe, reliable operation. Our distributors have developed kits for the following models:
Model
HP ​
Toyota GT86 (BRZ, FR-S)
186 > 270
Toyota GT86 (BRZ, FR-S)
186 > 283
Toyota GT86 (BRZ, FR-S)
200 > 332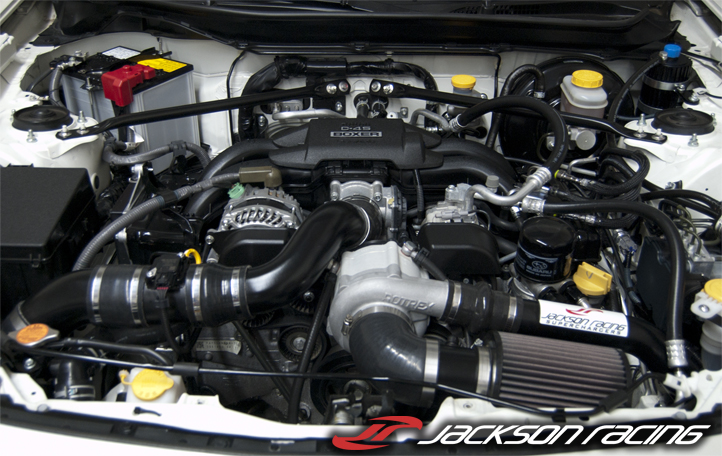 This supercharger system delivers an impressive 50% increase in HP and 45% increase in TQ over stock! The power and torque delivery of the supercharger system gives the GT86/FR-S/BRZ the perfect balance of power and handling.
The Rotrex supercharger provides a strong and smooth power band, while also maintaining perfect drivability and excellent fuel economy. Also, the intercooler system is unique in the GT86/FR-S/BRZ market and has been engineered for proper bolt-on fitment.
The supercharger system has been extensively tested in all weather conditions to ensure factory drivability, excellent fuel economy, and proper emissions are retained while giving a substantial boost in performance.
Includes all the necessary brackets, and hardware for a simple bolt-on installation.