Toyota Ractis Supercharger Kits
The kit includes all the needed brackets, parts, and fasteners to allow a trouble free, no hassle installation.
Our distributors have developed kits for the following models:
| | |
| --- | --- |
| Model | HP ​ |
| Toyota Ractis (NCP100) | 110 > 150 |
| Toyota Ractis (NCP120) | 107 > 144 |
| Toyota Ractis (NSP120) | 95 > 120 |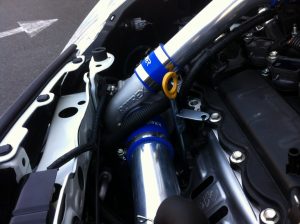 Up to 25-40ps in the whole area.
From city riding to high-speed driving, there is plenty of room for driving, and fuel efficiency is low!
Compatible with vehicle inspections. Easy installation by complete bolt-on.
No need for troublesome installation of exhaust manifolds, intake manifolds, etc.
Fuel adjustment uses the attached injector
P-con A (data installed)
Intake resistance by using Air Impulse II reduction of idle-high silence performance across the entire range to a high speed the compressor shape, adopted optimal turbo type for supercharging of air.
Smooth power / flat torque up, high rotation.
Fully bolt-on vehicle inspection compatible aluminum piping and silicon hose are used to reduce weight while dressing up.
Maintenance is only oil change and filter change (oil change time: 2 years or 20,000 km)
The Toyota Ractis kits are offered by this kit builder:
Please contact them directly by interest. (Click logo to visit)


(local customers from Japan only)
The kit includes:
Charger body
S/C bracket
S/C pulley
W pulley
Tensioner pulley
V-Belt
Fuel regulator
Oil cooler
Oil filter
Oil reserve tank
Silicon hose
Traction oil
Oil hose
Pipes
Others: Bolts, nuts, collars, clips, nipples, adapters, various stays, various brackets, hose bands, etc.